Rennes does have an airport with some budget airlines operating routes here. Flybe provides a service to and from Southampton. Connecting flights from Southampton go to and from Belfast, Edinburgh, Glasgow, Leeds, Manchester and Newcastle. There are also direct flights to and from Paris Charles de Gaulle (CGD) and Exeter. The airport is located just 5km from the city centre so transport to and from the airport is straight forward, provided by regular buses and also taxis.

An alternative option near Rennes is the airport of Nantes (Nantes Atlantique Airport) with a regular shuttle service from the airport to the centre of Nantes. Nantes is about an hour away from Rennes by train. Flights land in Nantes from destinations in the United Kingdom, Ireland, and the United States (indirect flights).

Charles de Gaulle international airport in Paris is also a possible option, with direct train connections from the airport ("Aéroport Paris - Roissy - Charles-de-Gaulle (CDG 2) - Gare TGV" / Paris CDG Terminal 2) to Rennes (see below for further information).
Finally, Dinard airport (near Saint Malo, about an hour's drive away from Rennes) provides direct flights (Ryanair) from and to London Stansted, Bristol, Birmingham and Nottingham. You need to get a taxi from Dinard airport to Saint Malo (about 10 €) and then a train from Saint Malo to Rennes which takes about 40 minutes.
Please note that there are no shuttles between Dinard Airport and the city of Rennes.
* Nantes Atlantique Airport to Nantes Train Station:
From Monday through to Saturday, a shuttle bus runs between the airport and the city centre every 30 minutes from 5.30am to 11.15pm. On Sundays and bank holidays the shuttle runs every 30 minutes from 6.15am to 11.15pm.
The airport shuttle links the Nantes Atlantique International Airport directly to the train station in just 20 minutes and the city centre in just 26 minutes.
Tickets: 7.50 €.Tickets can be purchased in the shuttle.
Timetables can be downloaded at: Timetable Tan Air Shuttle (PDF File)

Bus Number 37 stops outside Terminal Hall 1 and will take you to tramway line 3 at "La Neustrie" terminus. Then, take the tramway which will drop you at "Place du Commerce", in the heart of the city. Return journeys every 20 minutes from Monday to Saturday. TAN tickets can be used on this service.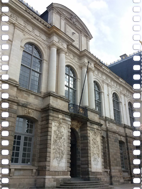 Rennes, Parlement de Bretagne
© RPD 2014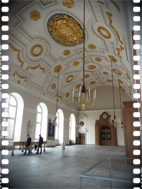 Rennes, Parlement de Bretagne
© RPD 2014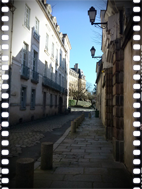 Rennes, Rue de Corbin
© RPD 2014